Located southeast of the province of Castellón, Vall d'Uixó It is a surprising municipality because it is home to the Coves de Sant Josep, the longest navigable underground river in Europe. This picturesque place will captivate you with its unique beauty and will lead you to connect with other activities linked to nature and sports, such as bird watching, hiking and kayaking.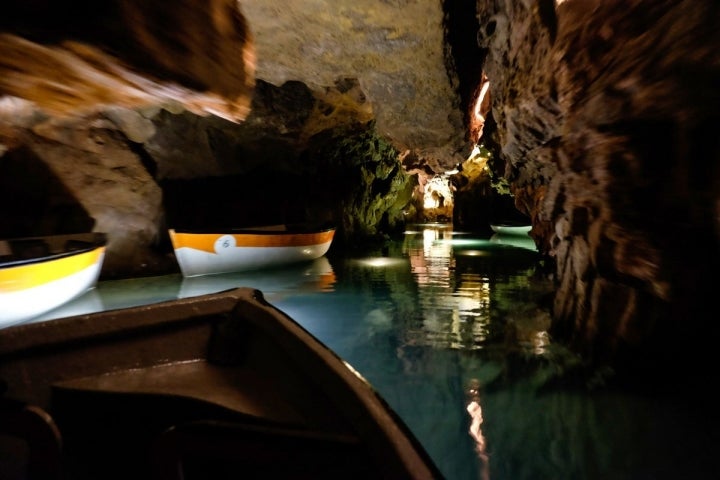 The most emblematic point of the Vall d'Uixó is les Coves de Sant Josep, some incredible caves that hide the longest navigable underground river in Europe, as well as prehistoric paintings and engravings, declared a World Heritage Site by UNESCO.
This subterranean landscape, which consists of a path traced by water over millennia, can be visited in a pleasant walk, boat or kayak. Due to its constant temperature of 20ºC, this mysterious place can be visited at any time of the year. In addition, concert cycles such as Singin' in the Cave and other activities are also held inside the cavity on special dates such as Halloween and Christmas.
Have you ever thought about doing ornithological tourism? do you know what he is bird watching? The Vall d'Uixó offers the opportunity to observe birds of prey such as the peregrine falcon, Bonelli's eagle or common kestrel. This exciting activity is perfect to enjoy the natural environment and the biodiversity offered by both the Sant Josep area and the rest of the natural areas of the municipality.
Iberian settlement and archaeological site
Traveling back in time to an Iberian settlement 2500 years ago Declared a Site of Cultural Interest since 1999, the Archaeological site of Sant Josep– located just above the hill that hides the Coves de Sant Josep-, offers the time travel opportunity to the XNUMXth century BC During the visit to the town of Sant Josep you can see the excavated vestiges, which correspond to different stages of occupation: the Iberian period is the most important (XNUMXth century BC-II BC) , although evidence of late Roman (XNUMXth-XNUMXth century AD), Muslim and even medieval occupation has also been found.
In addition, these excavations allow us to discover aspects related to the periods of habitat, the distribution of spaces and daily life, the construction techniques, the defensive system, funeral rites, etc.
https://www.20minutos.es/viajes/pueblo-espanol-vall-de-uixo-rio-subterraneo-navegable-mas-largo-de-europa-5039767/