The scheduled activities add up to more than 4.000 attendees during the last month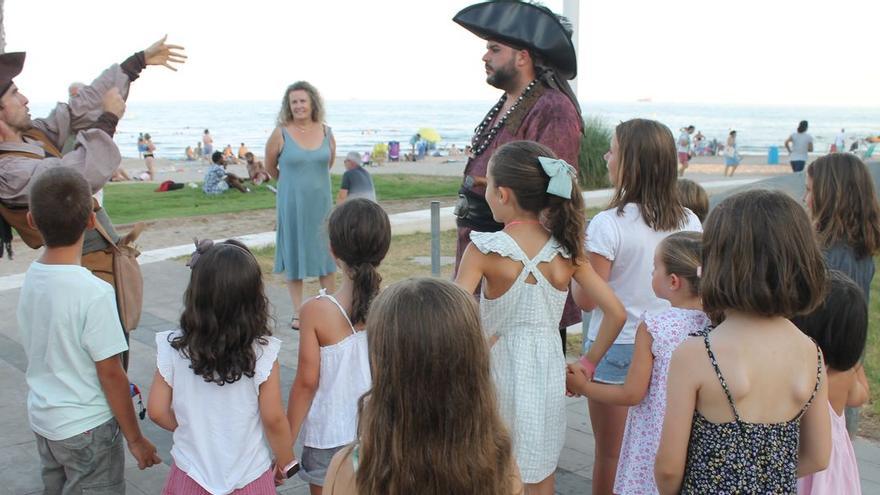 Benicàssim is consolidated as a destination chosen by the family tourism in Castellón. The revitalization activities scheduled during July added more than 4.000 attendees. These are the figures that emerge from the balance for that month carried out by the City Council and that include the Benicàssim Kids initiative, the Imagina Benicàssim Magic Festival, the official program of guided tours and the Center d'Interpretació Torre de Sant Vicent. "We are very satisfied with the data that the month of July shows in our city.
The high hotel occupancy that we have registered has also allowed the scheduled activities have had a high acceptance of the publicand consolidate us as a preferred destination for family in the province," said the mayor, Susana Marqués, in her assessment.
Furthermore, the guided tour program, which registered more than 200 participants in July, continues this month with Benicàssim from above, Worshiping the Moon Goddess, The path of the lunatics y Crazy party in the Villas de Benicassim.
The programming for the second fortnight of August, as well as the sale of tickets for visits and children's events are available on the municipal website.
https://www.elperiodicomediterraneo.com/comarcas/2022/08/16/benicassim-gana-peso-destino-top-turismo-familiar-actividades-73591089.html